CGS Veterinary Care, Sarojini Nagar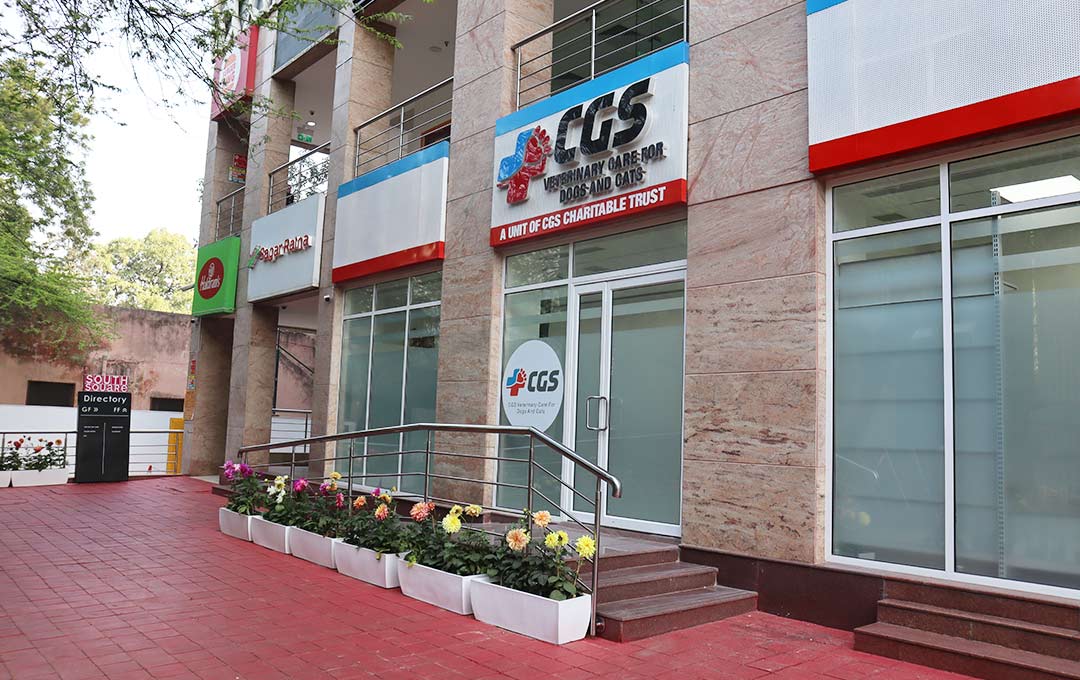 Welcome to CGS Veterinary Care
CGS Hospital is proud to announce its new pet care center in Delhi. CGS Veterinary Care for Dogs and Cats is a newly opened top-notch facility at Sarojini Nagar that provides comprehensive pet care services including grooming, diagnostic testing, surgical procedures, in-house pharmacy, vaccination, and other medical treatments for your furry friends.
There is an in-house pharmacy along with a pet store from where you can purchase medicines, pet food, toys, grooming products, and many more.
Situated in the heart of South Delhi, CGS Veterinary Care for Dogs & Cats, Sarojini Nagar offers easy access to experienced and skilled veterinarians who can provide preventative care, diagnosis, treatment, and advice on nutrition and other aspects of pet care. The center has separate OPD & IPD for dogs (1st floor) and cats (2nd floor).
The pet care center is easily accessible with ample car parking space or via the metro.
Monday-Sunday: 8am - 8pm