Emergency Cases
+0124 - 4115580
We are available for your pets care 24x7 to give medical care to your pet in every emergeny condition.

Working Time
Hospital Hours

:

Monday - Sunday

:

8am - 7pm

Emergency

:

7pm - 8am

Clinic Hours

:

Monday - Sunday

:

9am - 6pm
Specialist Doctors

We have a team of highly specialized and experienced veterinarians who are registered with the State Veterinary Council of India. Their experience and treatment provides the best care to your pets.
Case Of The Month

We will provide you with an personalised plan for your pet, so you can see what preventative treatments will need to be done and when.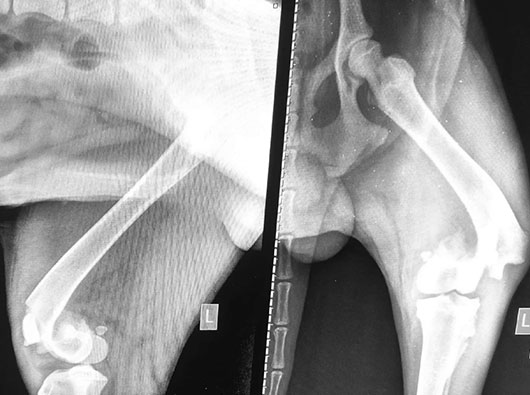 Salter Harris Type2 Fracture
A year old dog was hit by an automobile vehicle. Limping on the left hind leg. After emergency stabilisation at CGS hospital, radiographs revealed a Salter Harris type 2 fracture of the distal left femur.
Read More